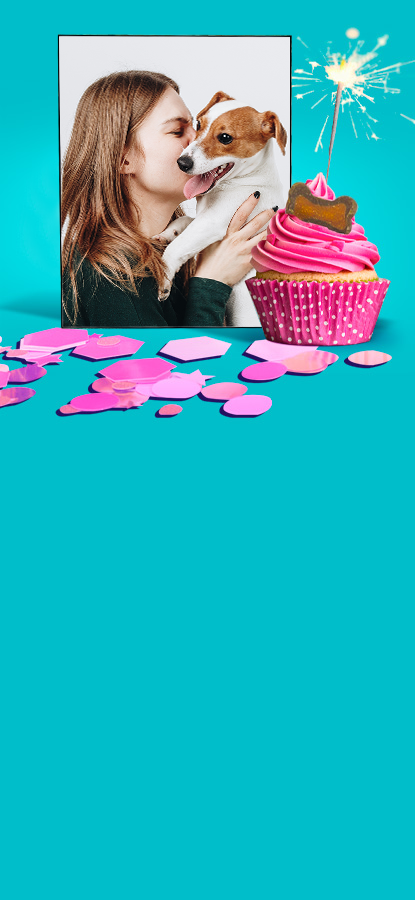 Pawsome Personalization: Customized Products for Your Furry Friends
People love to show off their pets. That's why pet owners are an ideal market for custom products. Browse our collection of pet sublimation blanks, from dog and cat ID tags to holiday ornaments and much more.
Unleash Your Creativity: Create Pet Tags & More for Cat and Dog Lovers
If you're a pet owner, you know how much joy and companionship our furry friends can bring into our lives. That's why it's no surprise that pet lovers everywhere are looking for new ways to spoil and pamper their four-legged family members. One popular way to do this is by personalizing pet products with unique designs and custom artwork. And when it comes to personalizing pet products, Unisub sublimation blanks offer the purrfect canvas to work with.
Pet Photo Ornaments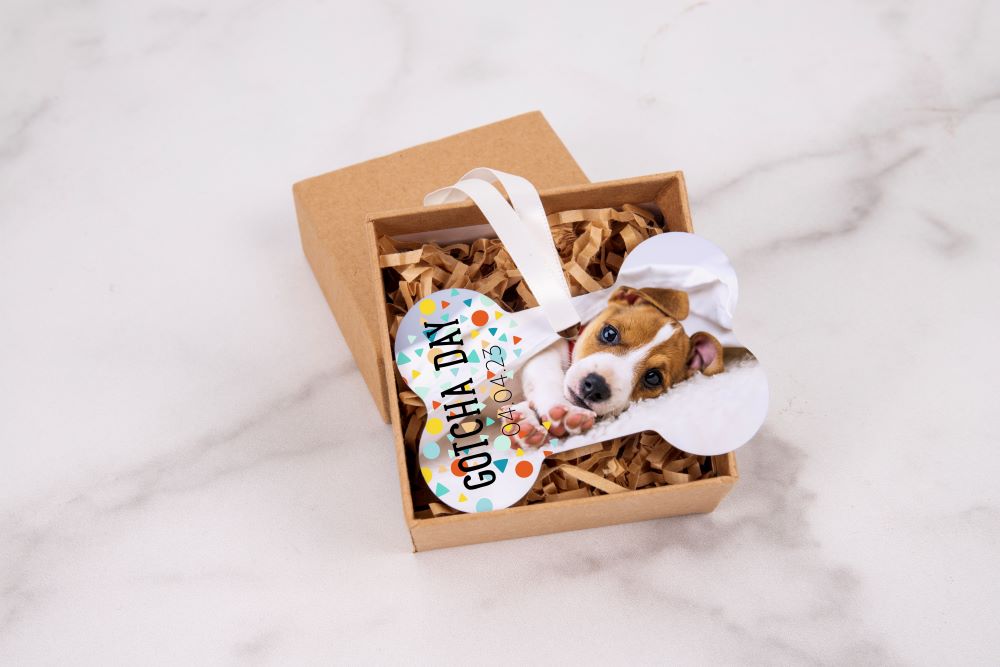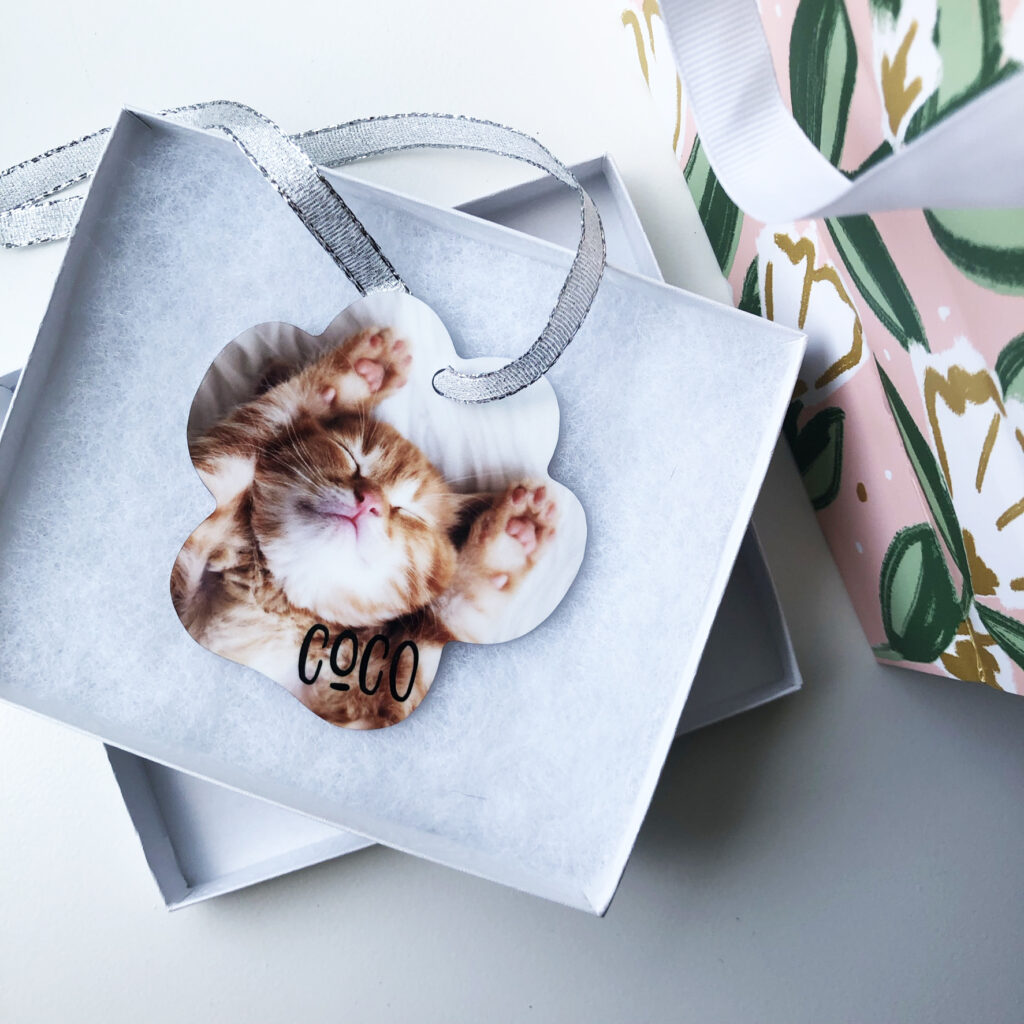 A personalized ornament is a beautiful way to commemorate the day when you brought your furry friend home, or just to remember an adorable photo of them. Add your pet's name and their birthday, a photo of them, and a special message, paw prints, or other pet-related designs to the ornament to make it extra unique!
An ornament becomes a treasured keepsake to display on your Christmas tree or anywhere in your home, celebrating the love and joy that your pet brings to your life. Without a doubt, these photo ornaments are some of our best-selling sublimation blanks.
Bone-Shaped Dog Tags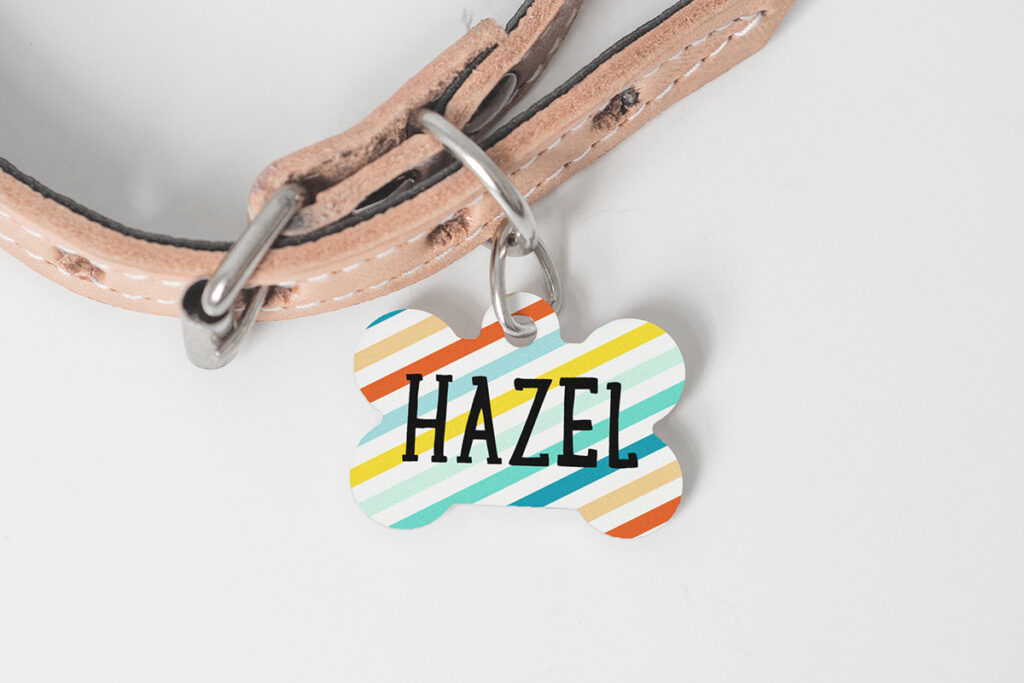 A cute dog bone pet ID tag is not only a practical accessory for your furry friend, but also a stylish addition to their collar! The dog bone shape is a classic design that never goes out of style, and adding a cute or personalized touch with sublimation can make it stand out even more. Pet tags are a great way to ensure your pet's safety while also adding a touch of personality to their look.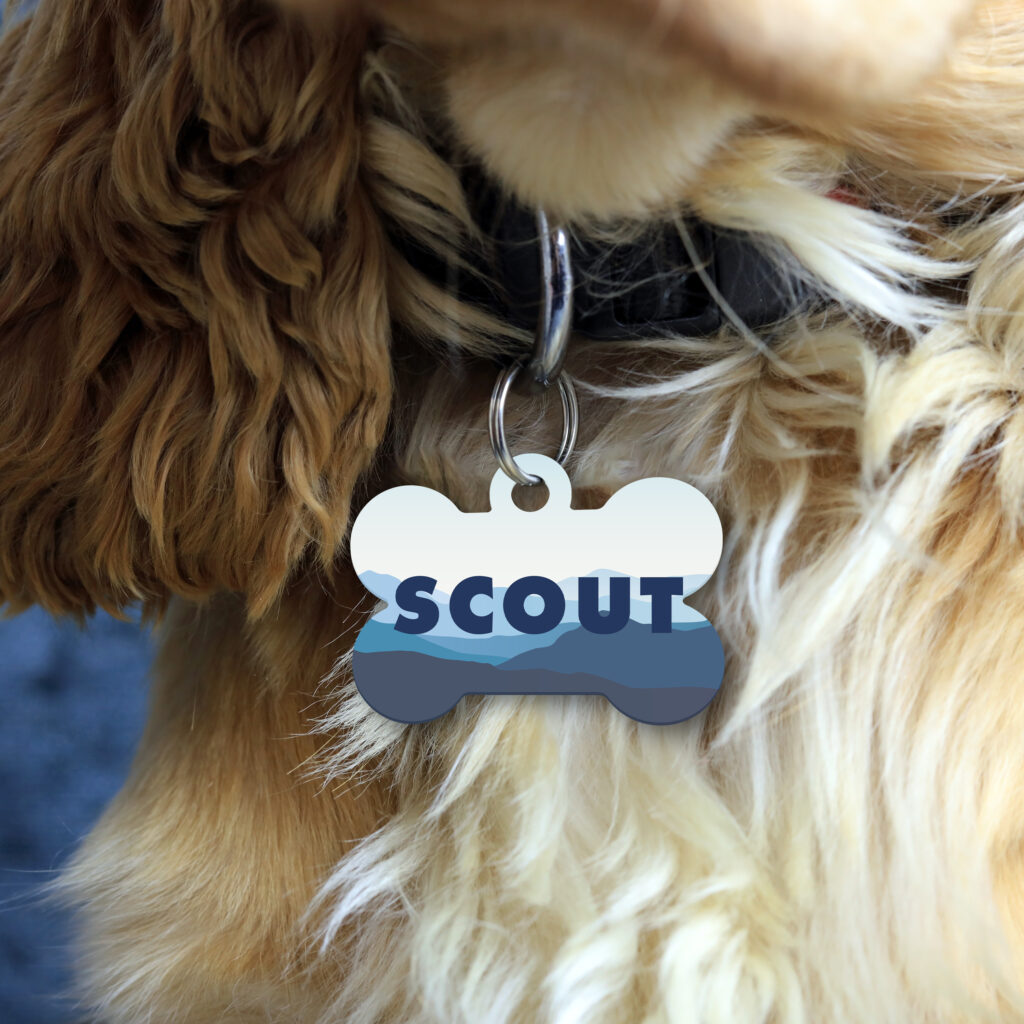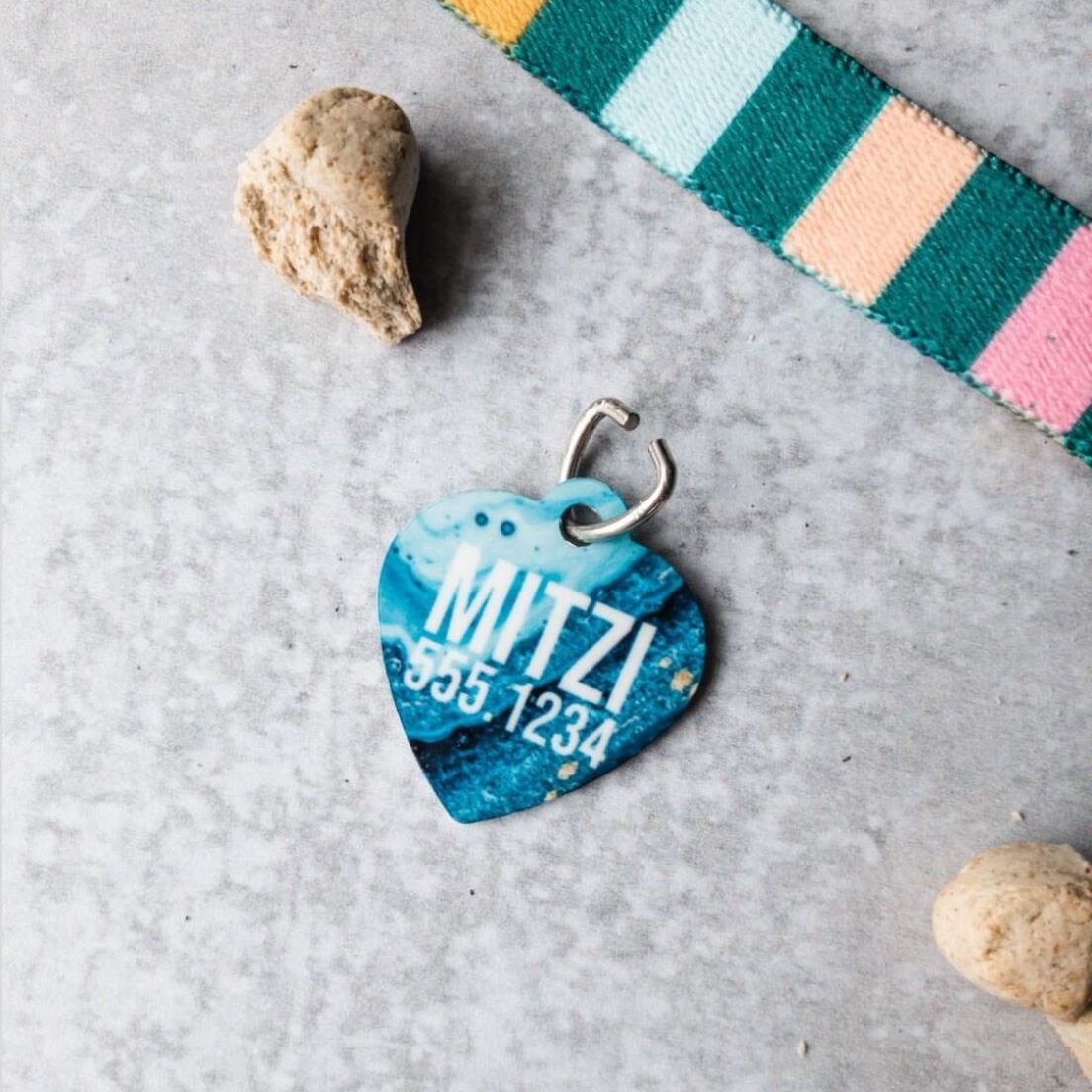 Our collection of blanks includes one-sided and double-sided options with circle, heart-shaped, and bone-shaped tags. ID tags help round up any Houdinis who wander off.
Pet Key Chains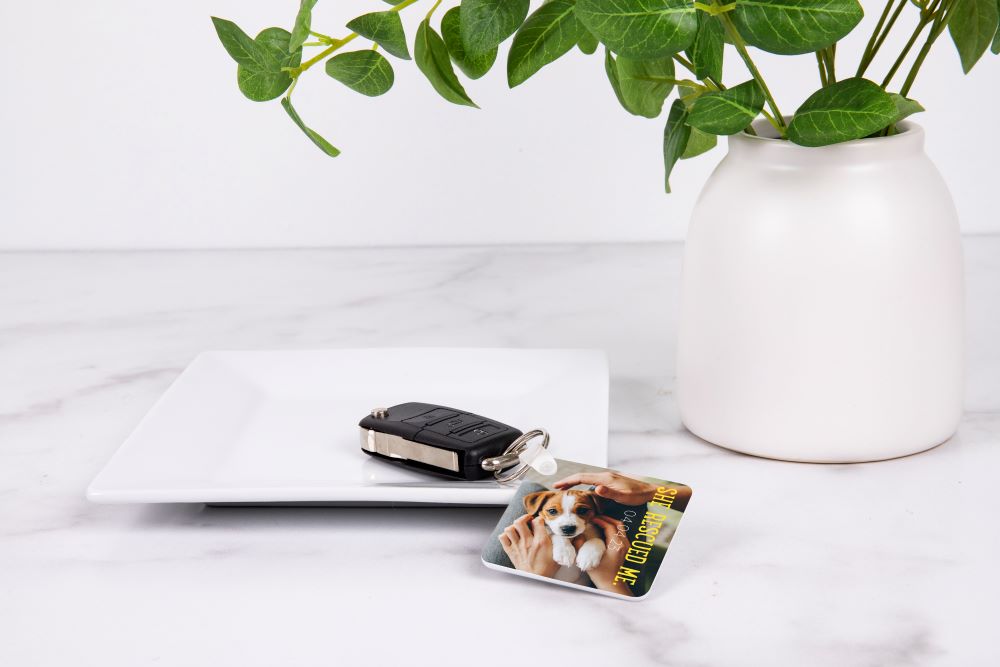 Print full-color photos and text on key chains, so customers can show off their pet's charm, and take a piece of them whenever they leave the house! Personalization options could be including the dog's name, a nickname, a favorite photo, or fun quote. This personalized keychain would be a delightful reminder of the love and joy that our furry friends bring to our lives every day.
Picture Plaque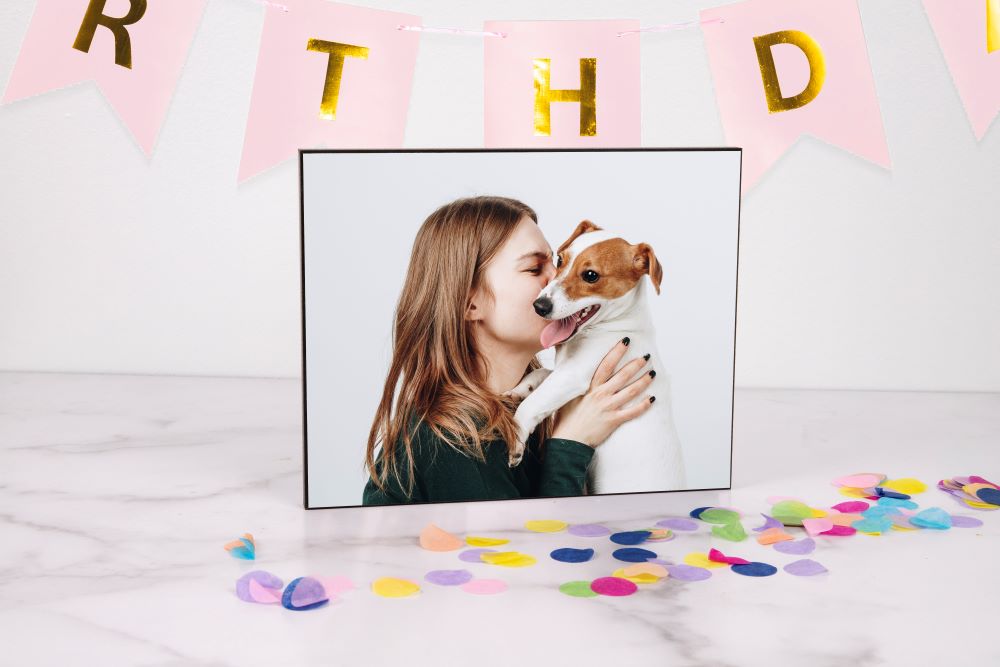 Take advantage of Unisub's range of full-color vibrancy with a plaque. Traditionally used to show off an award or achievement, plaques also can make a great picture and frame alternative. A personalized plaque featuring you and your fur baby makes a wonderful keepsake to cherish for years to come. This personalized picture frame would be a touching and sentimental gift for any pet-lover.
Want to get in on the pet market? It's easy to start. Check out the Unisub Resource Portal for product templates, photography, and more!
Let your creativity shine!
Recommended Products
Find out more about the products mentioned above.
Discover Additional Assets
Our Resource Portal is a one-stop location for all the assets you'll need to create personalized products that customers will love.