Cricut and Sublimation: What's the Difference?
Sublimation vs Cricut which one's best? Are you trying to decide whether a Cricut machine or sublimation printer is right for you? For many crafters, this decision comes down to the initial price, but when starting a sublimation or crafting business, you should also consider your goals. Do you want to sell your products or just craft them for fun? We've put together a comparison guide to help you out.
Several factors, like design freedom and overall costs, make sublimation a better option if you want to turn your business into a side hustle. On the other hand, if you are just wanting to get crafty in your spare time and make items for yourself, friends, and family, then a Cricut or other vinyl-cutting machine may be right for you.
What is Cricut sublimation?
What's the difference between the two?
Can you sublimate with a Cricut?
How much do costs differ?
Which one is better anyway?
What types of blanks can you use?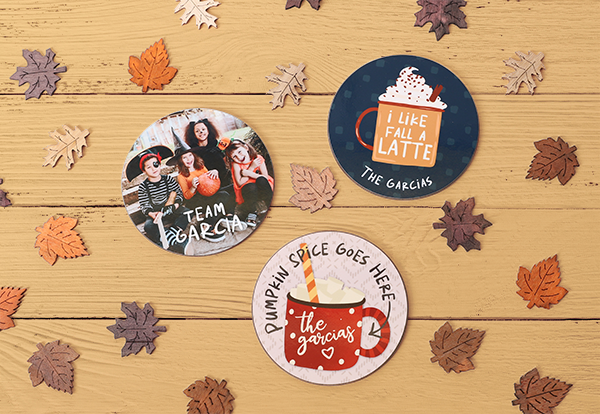 We've got answers to the above questions and others, so you can decide to start out with a Cricut or to go ahead and purchase the items you need for sublimation.
What Is Cricut Sublimation?
First and foremost, it's important to understand each separately. Sublimation uses heat and pressure to transfer dye into materials such as fabric, metal, wood, or ceramic. Using high-quality blanks and sublimation ink results in vibrant designs that last decades.
On the other hand, Cricut is a cutting machine used for making vinyl decals and papercrafts. It is not a printer and has no printing capabilities. While many people have searched Google looking for a Cricut sublimation machine, there is no such thing.
Using a Cricut EasyPress
In 2017, Cricut introduced EasyPress, a small, lightweight heat press. You can use the Cricut EasyPress or other heat press to adhere heat transfer vinyl onto the surface of shirts, koozies, or other cloth items. To do sublimation with your Cricut, you will need to use Cricut Infusible Ink sheets and a heat press.
In doing this, the inks are infused into the surface of your products, as opposed to heat transfer vinyl which is on top of the product. Since Infusible Inks are transferred into the surface of your item, they are there to stay, as opposed to vinyl, which sticks to the surface of your item and could eventually peel off.
The Difference Between Sublimation & Cricut
Let's take a closer look at the main ways vinyl cutting and sublimation are different. First, we'll start with the difference between sublimation ink and Cricut Infusible Ink.
Sublimation Ink vs. Cricut Infusible Ink
A sublimation printer and ink are used to print your designs on sublimation paper. Once dry, you will place the paper on top of the blank of your choosing and when heat and pressure are applied, the ink turns into a gas and infuses into the material. This leaves behind a vibrant design.
Cricut Infusible Ink sheets are Cricut's brand of premade sublimation sheets. They are full sheets of ink, available in a variety of colors and patterns. These sheets can be cut with your Cricut, just like vinyl or paper. When used with quality blanks, these also turn out professional-looking and clean. Many sublimation experts prefer using a sublimation printer and inks and making their own designs for several reasons.
Design Freedom
One of the things often mentioned about Infusible Ink Sheets is that you are limited to the colors and patterns you can purchase in-store or online. Although there are many options available, you may want to create a design that requires something outside Cricut's product line, like a photo or unique graphic.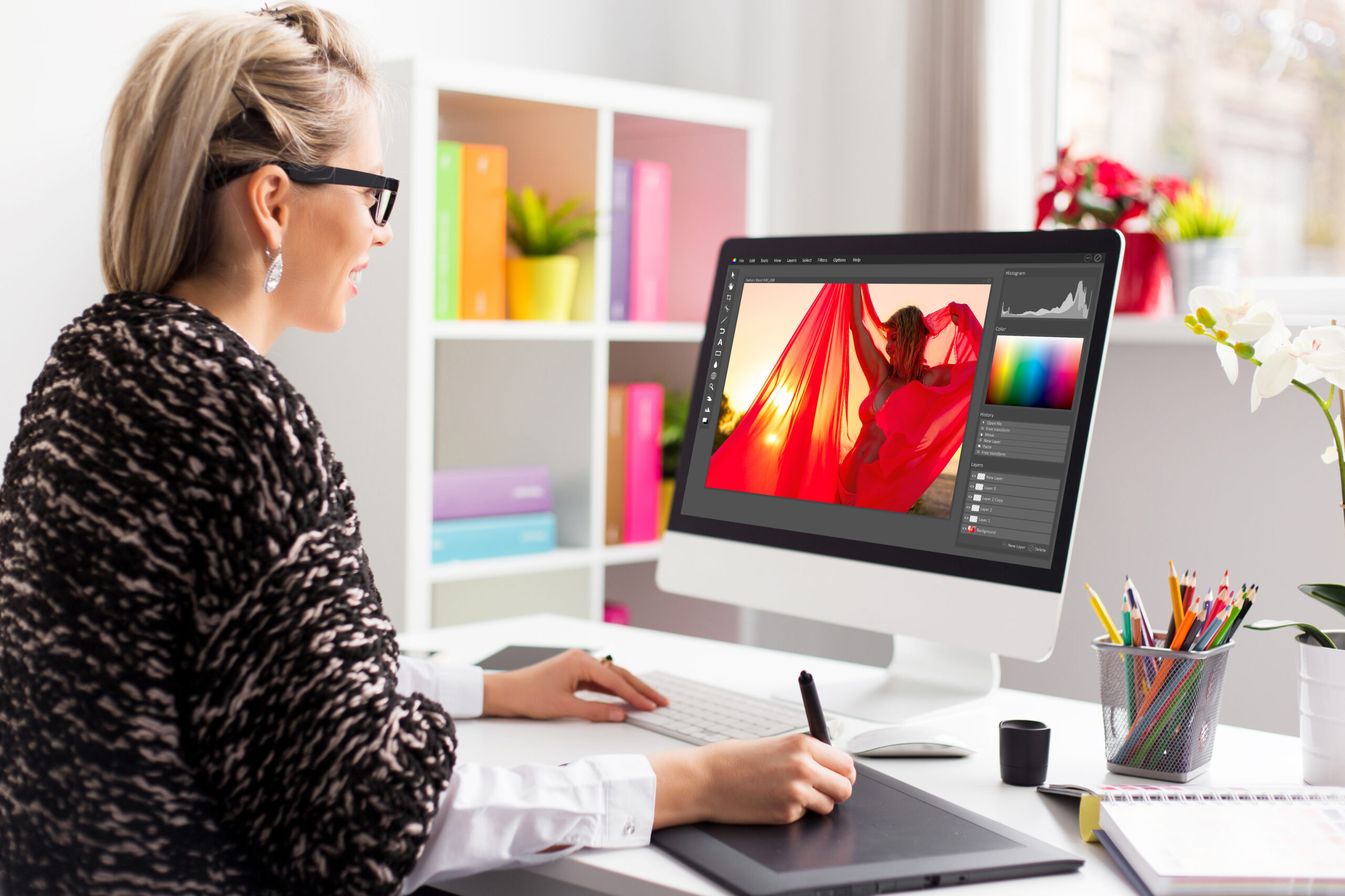 With sublimation printing, you're only limited to the boundaries of your imagination. If you can dream it up, you can print it and press it. So, a sublimation printer gives you more freedom to design.
Cutting and Weeding
Once you choose your design in the Cricut Creative Studio, you will need to weed your design so that you only transfer your design to the blank rather than the whole sheet. The process can be time-consuming and tedious. It also limits you in terms of color and detail, which we will cover in the next section.
With sublimation, you will only print your design with sublimation ink instead of a whole sheet of ink. So you don't have to worry about cutting and weeding. You can press your design straight onto your blank once the paper has dried.
Multiple Patterns and Layering
Let's say you want a leopard-print heart with pink names and a date in blue. With Infusible Ink sheets, you will have to cut, weed and then layer each part of the design separately.
When transferring this onto your blank, Cricut doesn't recommend putting the blank through the heat press multiple times because it can cause fading. Instead, Cricut recommends using their slice and set method.
Another option is to use Infusible Markers, which allow you to draw your own sublimation designs on laser printing paper. However, many note that the results aren't very sharp or vibrant.
With sublimation printing, you will print your entire design all at once. Your designs can be as detailed and colorful as you want!
Photo Printing
If you want to expand your horizons outside of sublimation designs and patterns, you can purchase in a store, you will need a sublimation printer. For example, if you want to make a set of coasters with your holiday family photos on them. This is one of the major reasons a lot of people add a sublimation printer to their arsenal of craft tools.
Startup Costs
In terms of startup costs, Cricut is a less expensive option upfront, but you will be limited to what color Infusible Inks Sheets, vinyl, and paper you can purchase in-store. Sublimation has a higher initial start-up cost but offers much more freedom in terms of designs. We listed the supplies you'll need for Cricut and sublimation below.
Sublimation Supplies
To get started with sublimation, the three essentials you will need are a sublimation printer, a heat press, and blanks. There are a variety of options when it comes to heat presses and printers. While you may find some under $300, keep in mind that you get what you pay for. So while something cheaper may sound appealing, please note that it might not last as long as a more expensive alternative.
Sawgrass is the best printer in terms of overall reviews from real customers. You can find bundles for around $600-$1500 on Amazon. These sublimation starter bundles will get you started. You can also get bundles with the heat press included, like this one, for under $1000.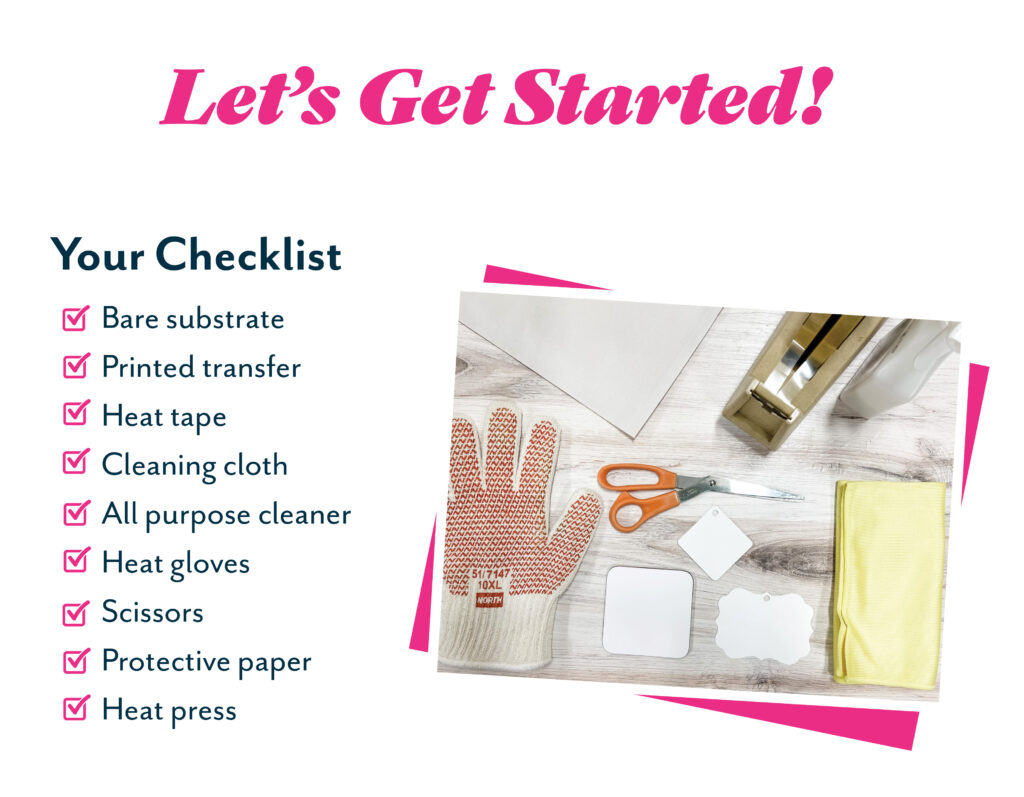 Cricut Supplies
To get started with Cricut, you, of course, need a Cricut machine. Cricut manufactures a few different machines, which range from around $100 to $400 and vary in size and capabilities. You may want to go ahead and purchase a heat press so you can make t-shirts, koozies, and other items that require heat transfer vinyl.
Cricut Infusible Ink sheets and markers range in price, size, and color. They typically start somewhere around $12.99 for two 12 x 12 sheets or around $15.99 for a five-pack of pens.
Cricut manufactures a few types of heat presses like the Cricut EasyPress, EasyPress Mini, or Cricut AutoPress. You do not have to purchase a Cricut brand heat press to be compatible with their Infusible Inks Sheets.
Supplies for Cricut Sublimation
Here is a list of all the supplies you will need.
Cricut Machine
Cricut Infusible Ink Transfer Sheets or Markers, vinyl or cardstock
High-Quality Blanks (compatible with Cricut Infusible Ink)
Cricut EasyPress or Traditional Heat Press
Cricut EasyPress pressing mat(s)
StandardGrip mat or LightGrip mat
Butcher paper
Craft knife or scissors
Lint roller
Similarities Between Sublimation & Cricut Infusible Inks
Sublimation and Infusible Ink have a lot more in common than you might think after reading the above list. So, wrapping up, we thought it might be a good idea to go over their similarities as well.
High-Quality Blanks
Sublimating any product requires high-quality, light-colored sublimation blanks, so no matter which option you choose, you'll want blanks coated with a specially engineered coating like Unisub hard-surface blanks.
Heat Press
Both sublimation printing and Cricut sublimation require a heat press to transfer the designs. Whether you need the EasyPress or a larger heat press will depend on the scope of your projects and the size of your blanks.
Note: The max temperature for the EasyPress is 400°F. So, if you're planning on doing a lot of sublimating on hard-surface products, you may want to consider investing in a traditional heat press.  Unisub recommends a temperature of  375°F for all blanks.
Color Vibrance
Infusible Ink and sublimation printing infuse the ink into the material, so both options result in vibrant designs that last. This means you won't have to worry about fading, peeling, or cracking.
So Which Is Better, Cricut or Sublimation?
So, which is the better option for you? If you're looking for a lower-cost machine to create personalized paper, textiles, and other products, Cricut is a great place to get started. You can always test out Infusible Inks sheets and dip your toe into sublimation.
However, if you're sure about taking the leap and starting your own sublimation business, you should consider buying a heat press and sublimation printer. You'll enjoy maximum design flexibility, creating detailed personalized items for your customers.
The upgrade from Cricut to sublimation can be a great way to grow your business and expand your product line. Paired with Unisub hard-surface blanks, the possibilities are endless!
Explore the Resource Portal
Ready to get started on some sublimation projects? If you're short on ideas, sign up for the new Unisub Resource Portal, where you'll find all sorts of free sublimation templates, how-to guides, royalty-free graphics, and much more. Plus, it's the perfect place to find inspiration.
---