Valentine's Day
Leave them lovestruck with Valentine's Day sublimation ideas, gifts, and keepsakes to show that special person in your life just how much they mean to you.
Valentine's Day Sublimation Ideas
We've put together Valentine's sublimation designs, inspiration, graphics, and market insights to give you a head start in 2023. In 2022, Americans spent $23.9 billion on Valentine's Day gifts for their loved ones. This year, that number is likely to rise, given the $2 billion increase in spending over the last two years. So, if your New Year's resolution was to grow your business and establish strong customer relationships, Valentine's Day is the perfect season to do just that!
On a special occasion like Valentine's Day, people want to give their loved ones something truly special, and with Unisub sublimation blanks, you can create vibrant designs that last for years to come. Here are a few sublimation ideas to get your creativity flowing.
Valentine's Day Photo Coasters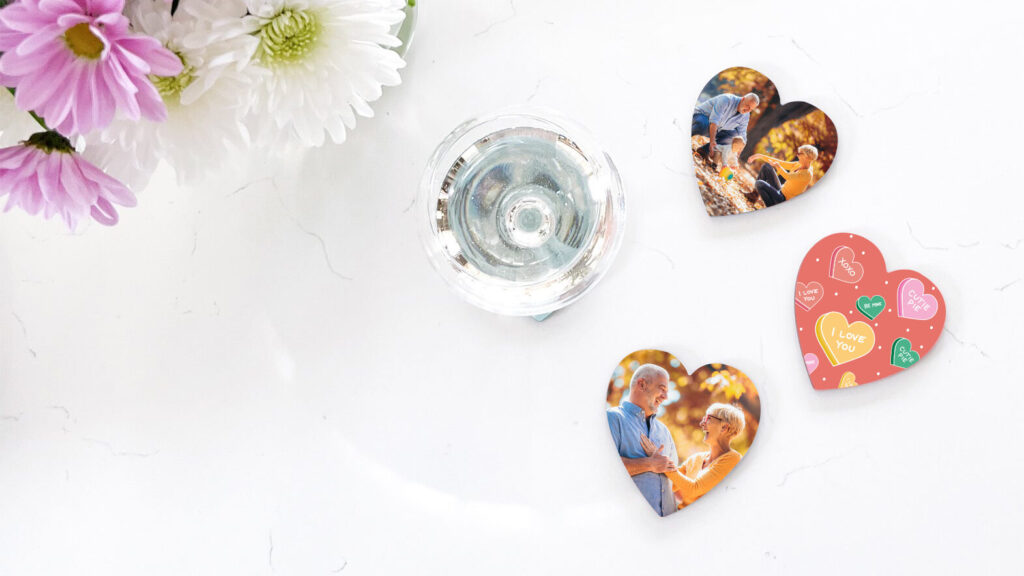 Sometimes the perfect Valentine's Day gift is simple and sweet, like these heart-shaped photo coasters. Sublimate cherished photos and silly moments. Maybe a love note or two. Then, tie them up with a beautiful red ribbon. They're sure to bring a smile to that special someone's face, along with a few warm memories.
His & Hers Bag Tags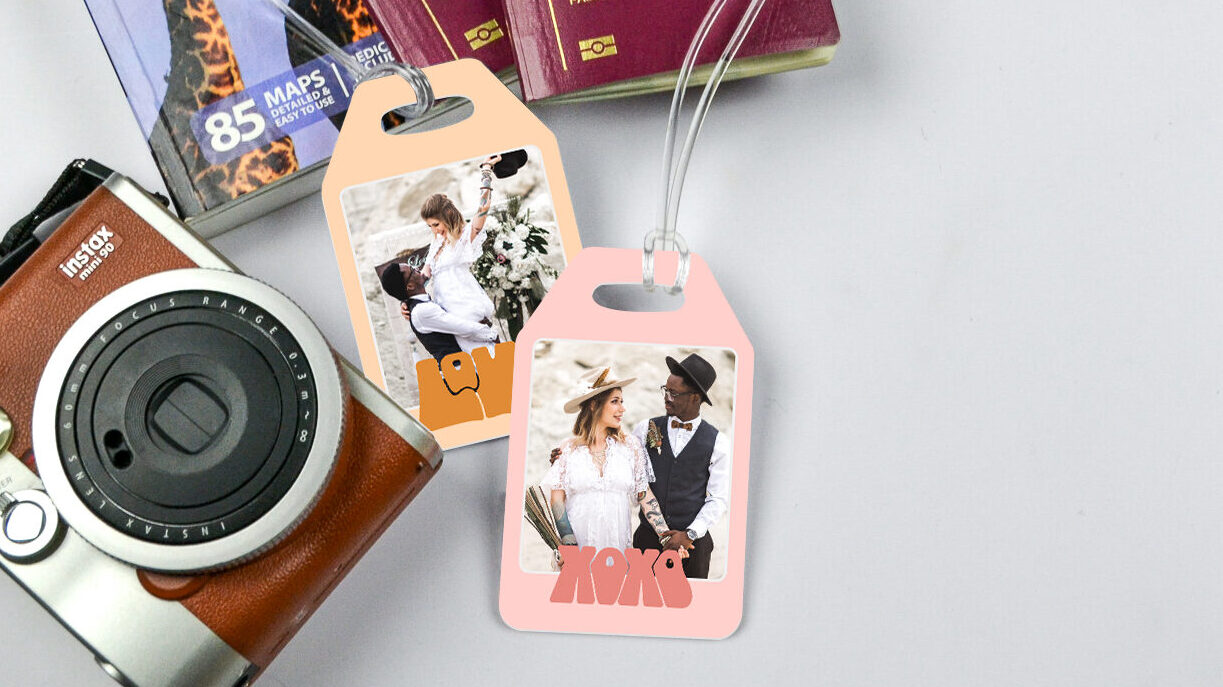 Help your customers declare their love with his & hers bag tags. Sublimate sweet sayings like "I'm His Mrs. Right, and I'm Her Mr. Right" or use photos from a special moment in life. Mark the moment the happy couple fell in love by printing their names and the date at the bottom or use retro Valentine's Day themed text to make your bag tags unique. Looking for more ways to memorialize wedding photos, don't miss our wedding inspiration page.
More Than Cut Flowers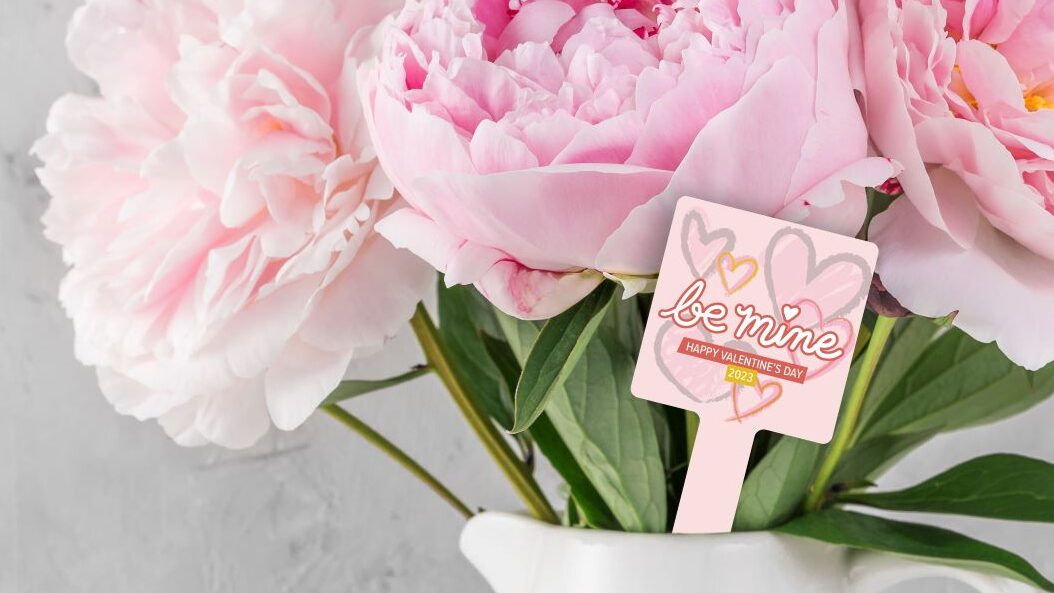 Who wants to settle for boring, cut flowers when you can add a vibrant, personalized garden stake to a beautiful bouquet or houseplant? A custom garden stake will add a thoughtful touch to a traditional Valentine's Day gift.
Celebrate the Singles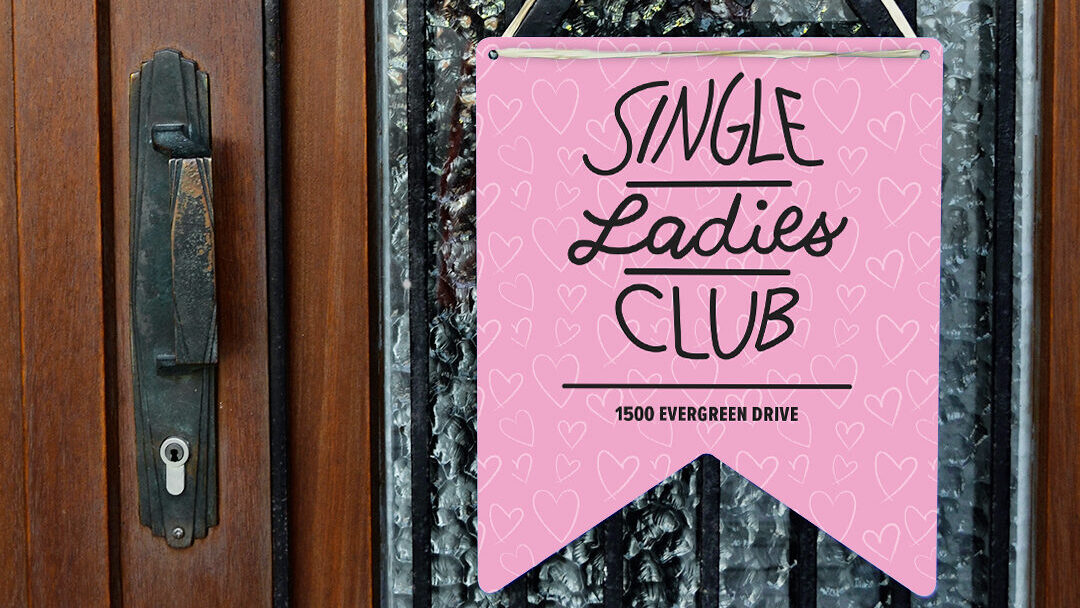 While Valentine's Day is traditionally about couples, it's also a fun time to celebrate the singles. Many ladies love to celebrate "Galentine's Day" and "Single's Day" is becoming a popular holiday as well. A hanging door sign is a cute home decor piece that is practical and festive!
Two-Part Heart Key Chain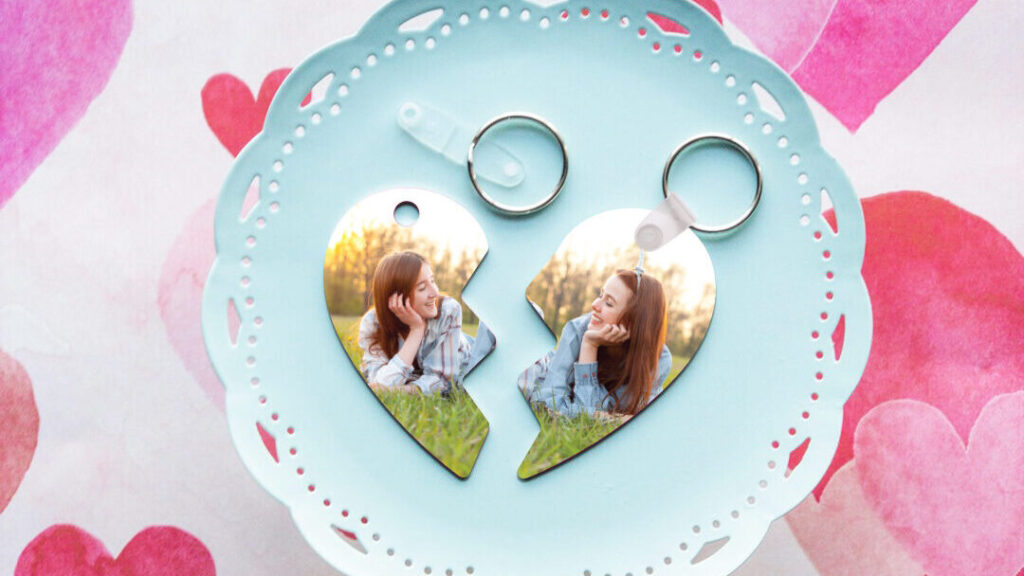 Our two-part heart key chain is a great gift for besties, couples, and even kids. Get sentimental or silly with these. Create your own quotes and sayings. These are among our best-selling gifts for Valentine's Day and year around. After all, who doesn't love a cool key chain?
Get Valentine Sublimation Designs in the Resource Portal
Now that you've gathered some Valentine's Day sublimation ideas, we're sure you have a few ideas of your own. So head to the Unisub Resource Portal, where you'll find plenty of resources to create your own Valentine's Day sublimation blanks. We have put together new graphics just for the day!
Discover Additional Assets
Our Resource Portal is a one-stop location for all the assets you'll need to create personalized products that customers will love.