Top Three Seasonal Sublimation Design Trends
It's that time of year again, and here at Unisub, we're excited to share some seasonal sublimation ideas with you. We've gathered the top three trending seasonal sublimation designs for Winter 2022. We hope you get inspired and find a few favorites.
Something From Every Decade – Vintage Sublimation Designs
Who could go wrong with vintage style? From the Roaring 20s to the Electro-Pop 80s, everyone's raving about vintage looks with a modern twist. Don't be afraid to push boundaries with a touch of neon color or a futuristic print.
Sublimation Keychain Designs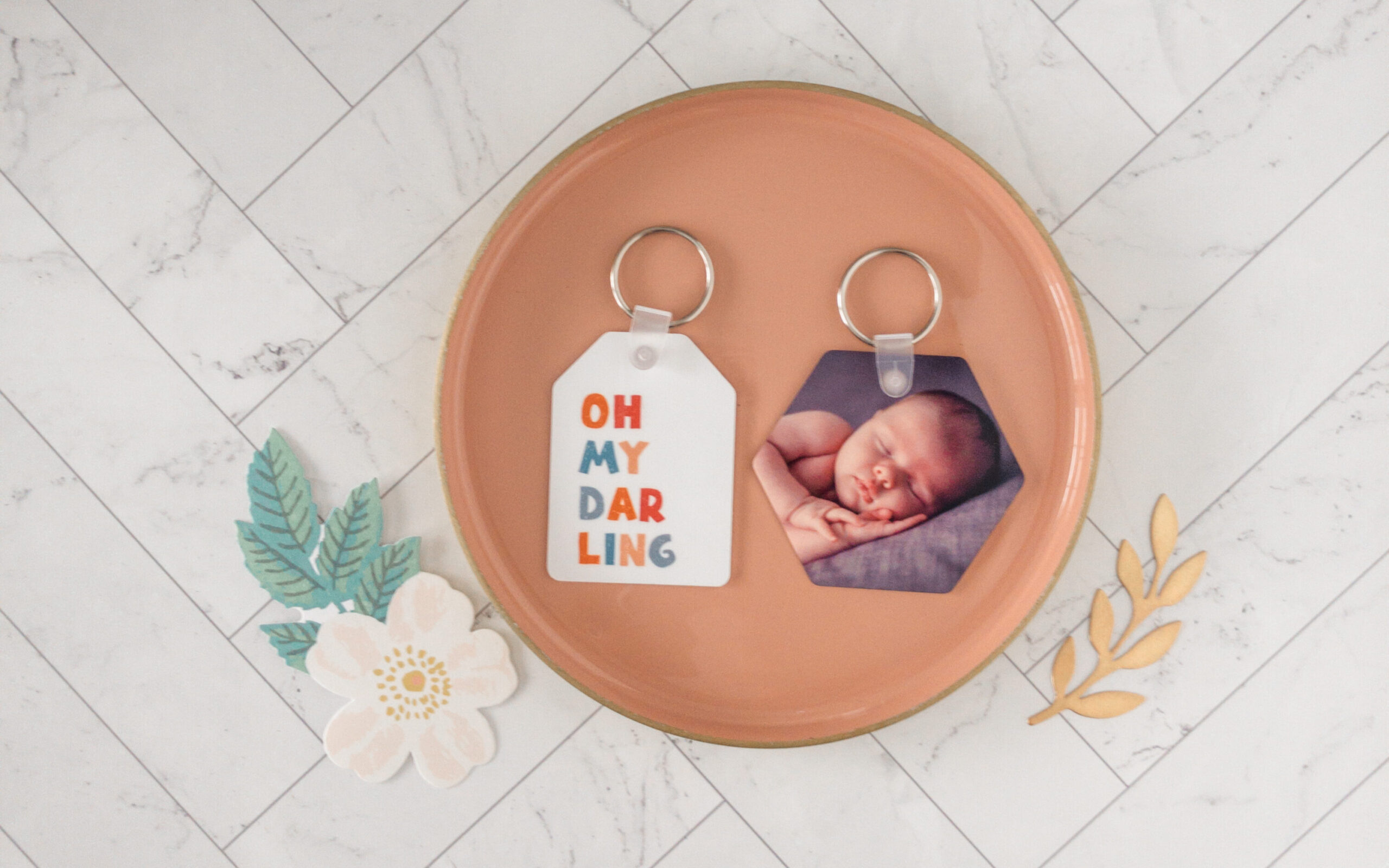 Try the tag key chain, a customer favorite, which features a classic shape. With ample space, you can print several colors or patterns. Then, add your favorite photos or quotes to your sublimation design. On the other hand, you can opt for an authentic vintage feel with a geometric background and monochrome color palette.
Ornament Sublimation Designs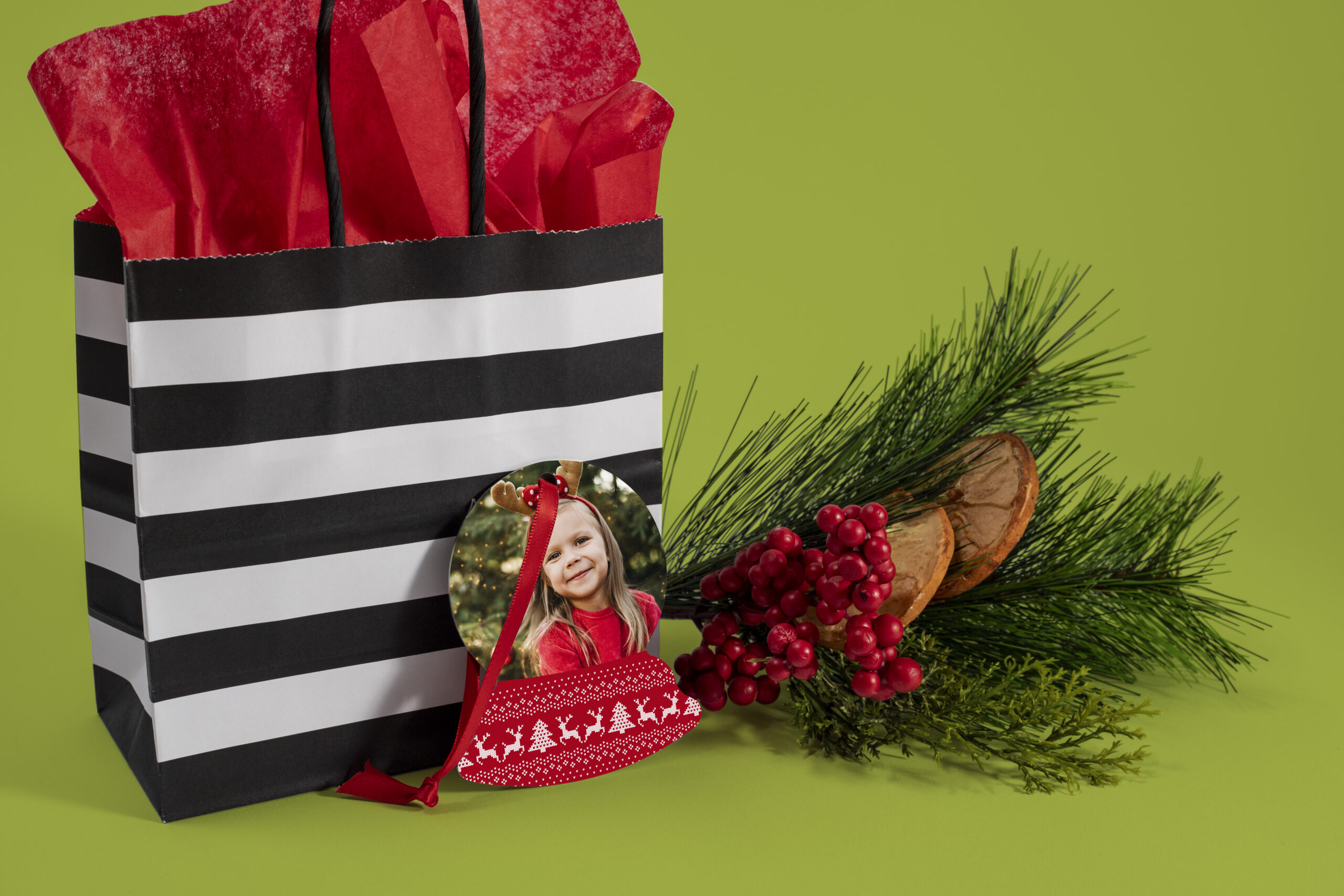 Speaking of nostalgia, you can't miss our Snow Globe ornament. It takes you back to Christmas morning when you were a kid. So create a little sparkling world for your mantle, desk, or tree. There's ample room to sublimate a photo and text on the base of this snow globe. You could even make a few for Birthdays or special occasions with our other designs.
Free Sublimation Templates for Key Chains, Ornaments & More
Get free keychain templates, sublimation images, and more in the Unisub Resource Portal. Sign up today it's free.
Mixing Metal Tones – Sublimation Design Remix
Gold or silver? Before now, you always had to choose just one. But now, mixing metal tones is very in style.
Framed Ornament Designs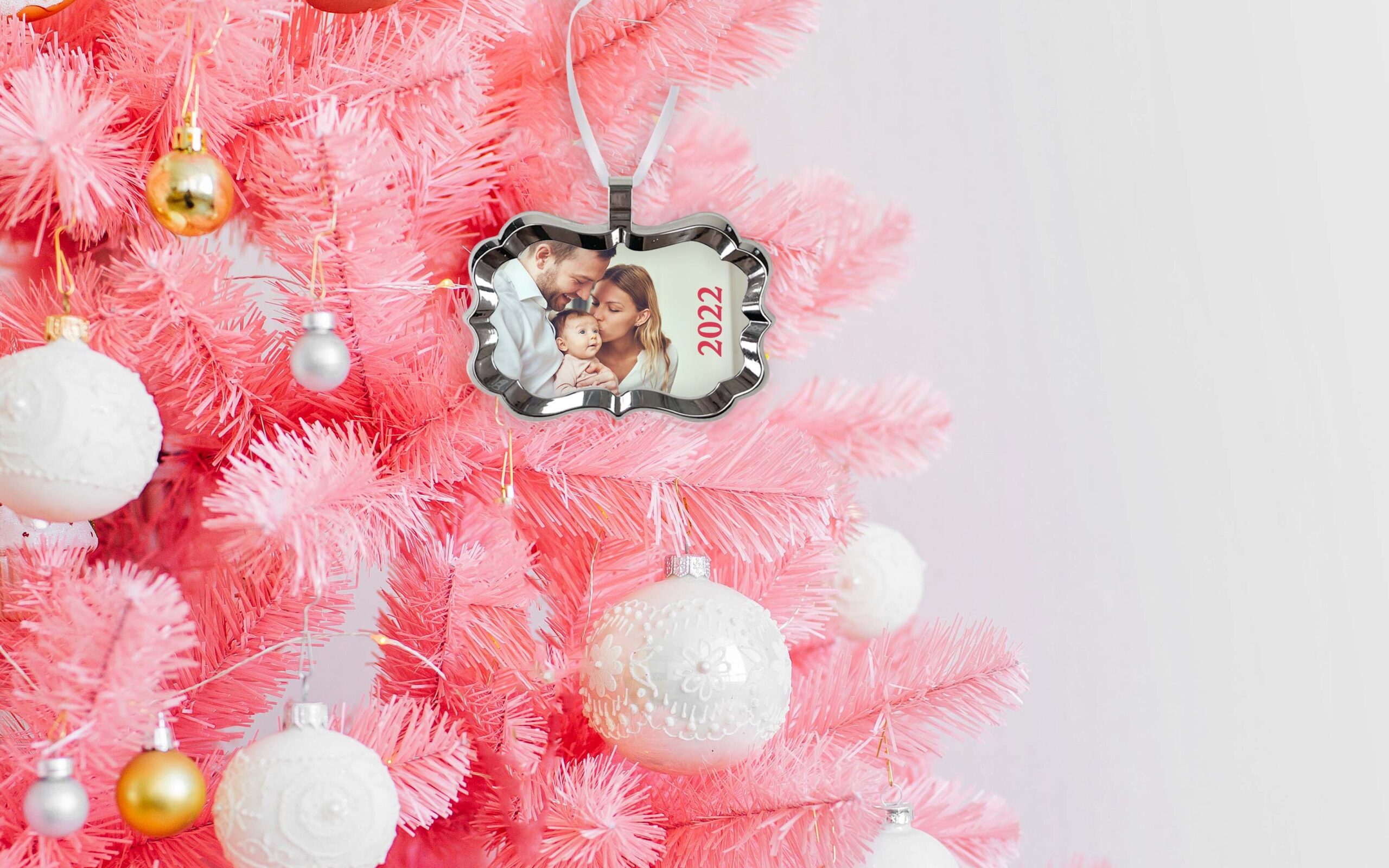 Try the silver Benelux Framed Ornament. It will look amazing on a Christmas tree trimmed in gold. Or opt for our sleek Circle Framed Ornament, and share your treasured memories with loved ones throughout the year.
Custom Serving Tray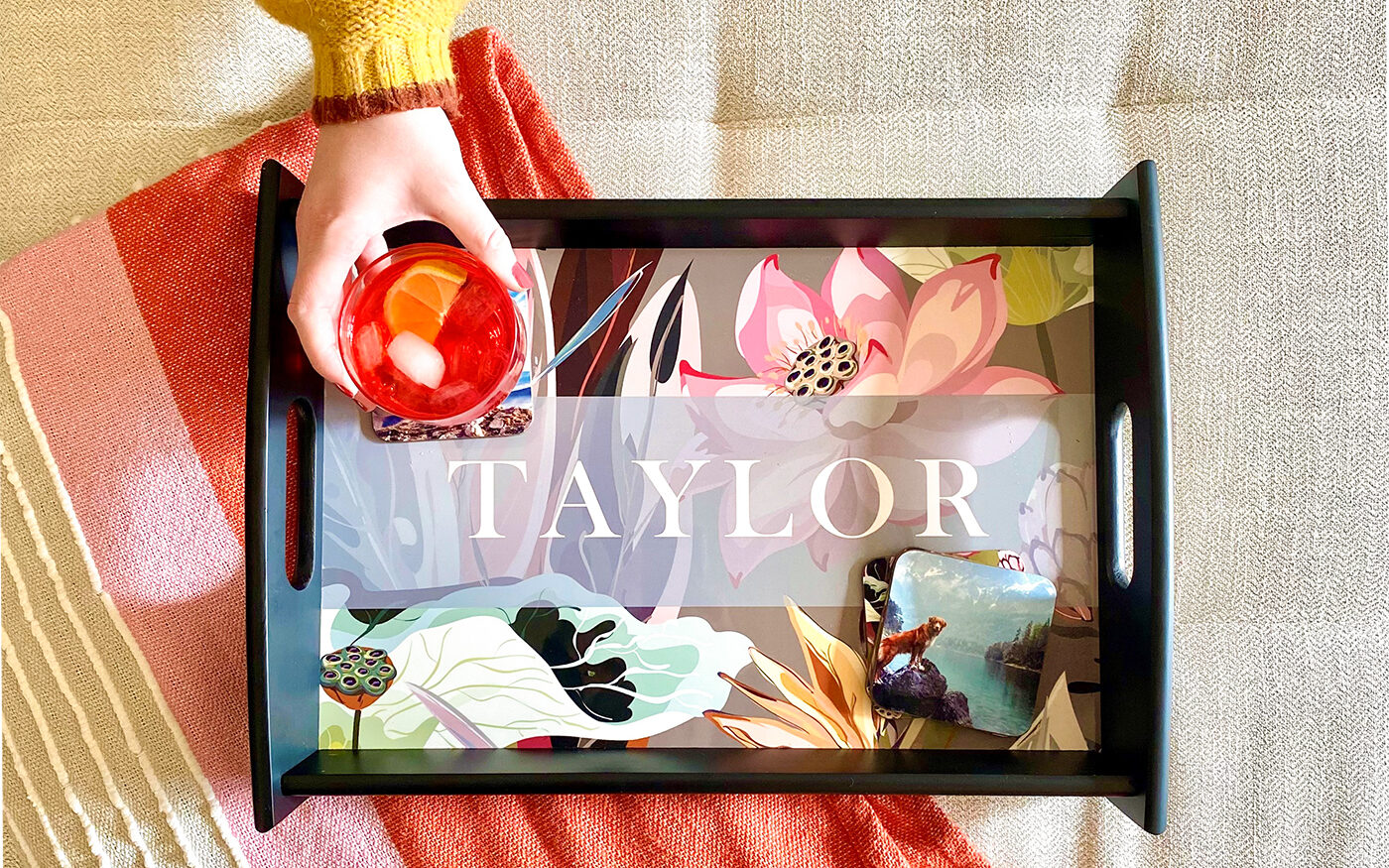 Create a matte gold and silver serving tray for your holiday table decor or a monogrammed Merry Christmas sign in rose gold and dark silver lettering. Don't be afraid to think outside the norm. You'll be surprised at what you design.
Free Sublimation Templates for Home Decor
W
Wild About Sublimation – Animal Print Designs
Everyone goes wild over animal prints. Of course, we love animal prints too. After all, who doesn't? You can easily incorporate this trend into your product line, from leopard print pumpkins to spotted trucks and animal print ornaments. You have so many options.
Sublimation Jewelry Designs
Go for a white leopard print Cuff Bracelet with a gray accent. These prints also look great with gemstone colors like a warm burgundy or emerald green. Add a monogrammed cheetah print on a bezel pendant for something more understated. With the right design, they can fit every style. That's what everyone loves about animal prints.
Pet Tag and "Gotcha Day" Designs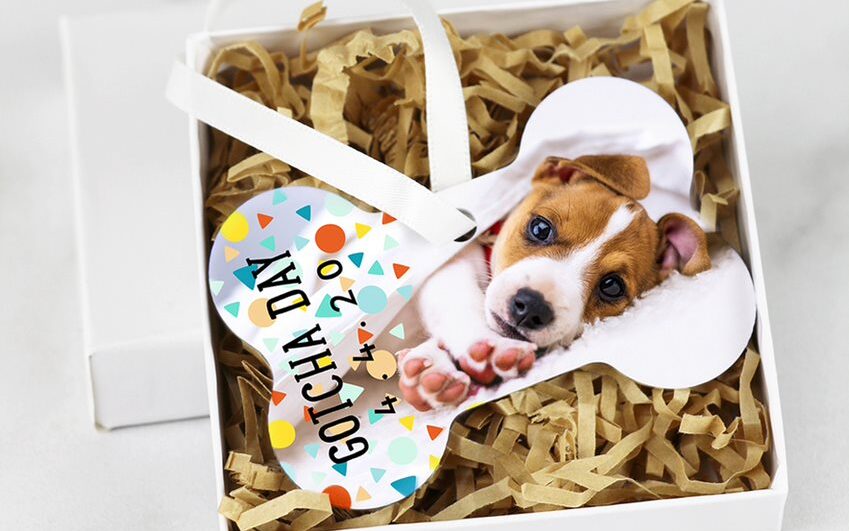 Also, don't forget that animal prints are perfect for your furry friends. Create a sassy pet id tag for collars. Start by choosing a bone shape, heart shape, or circle shape. Then, opt for bold lettering to ensure their name and address stand out. On the other hand, you could transform it into a cute "Gotcha Day" keepsake ornament that your customers are sure to cherish.
Below, we've linked a few more templates to help you get started.
Free Sublimation Resources for Jewelry & Pet ID Tags
Who's Got Game? – Sports Sublimation
Of course, sports are always trending in the fall and winter seasons. With the football and basketball season well underway, we see a lot of sports designs, from photo ops at games to ornaments for the sports fanatic in the family. Don't forget our customizable mini basketball hoop for the athletes on your list. It's the perfect way to pass the time or let the little athletes hone their skills.
Sublimation License Plates
One of our standout blanks this season has been our license plates and license plate frames. They're perfect for a tailgate party. Help your customers show off their personalities while they cruise.
Trailer Hitch Cover Designs
Another can't-miss sublimation blank is the trailer hitch cover, which makes the perfect Christmas gift. Print their varsity team logo and team slogan. Or you could dress it up for a fall wedding by sublimating "Just Got Hitched" along with a horse-drawn carriage.
Free Sports Sublimation Templates
License Plate Template Download [Link here with a popup – signup for portal]
License Plate Frame Download [Link here with a popup – signup for the portal]
Hitch Cover [Link to Template]
What's Your Favorite Sublimation Design Trend?
What trends are you keeping an eye on? Or are you setting a few of your own? Let us know holiday favorites, and be sure to share your creations. Also, be sure to sign up for the Unisub Resource Portal for access to free sublimation graphics, templates, guides, and more. It's completely free and only takes a few minutes to sign up. Happy sublimating!
---
See What's Hot Off the Press