GLOWFORGE PROJECTS & IDEAS WITH UNISUB HARDBOARD
Looking for Glowforge projects and inspiration? Did you know Unisub hardboard is the perfect material for your Glowforge?
Our 1/8" thick THB is perfect for any custom project. Create full-color personalized items with Unisub and Glowforge, from office supplies and home decor to personalized gifts and toys for the kids. Check out these inspiring projects for the office, home, and the little ones to get your creativity flowing!
Glowforge Project Ideas For the Office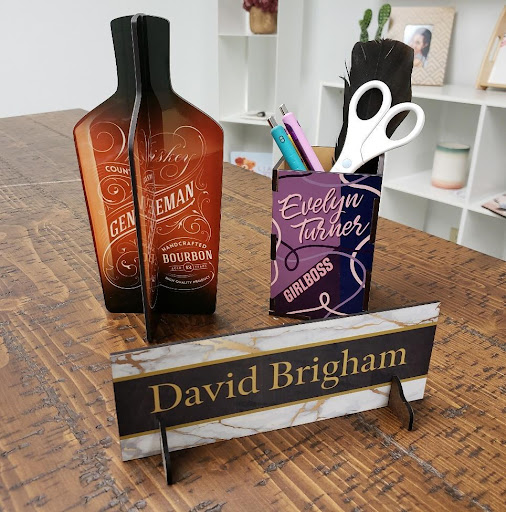 Pen Holders, Paper Trays, & More
Whether in the cubicle or working from home, your office space doesn't need to be boring. Grab your favorite pen from a customized pen holder, or give your boss a unique holiday gift they won't soon forget.
Nameplates and Office Signs
Make custom nameplates or signs for the office using our two-sided THB material. On the other side, you could print "out to lunch" or "in a call." The possibilities are limitless—if you can think it, you can make it!
GlowForge Projects For the Home
Picture Frames & Mirrors
Unisub THB has a durable coating that will last for years to come. Create a picture frame for your family, or add some style to your home decor with a mirror frame.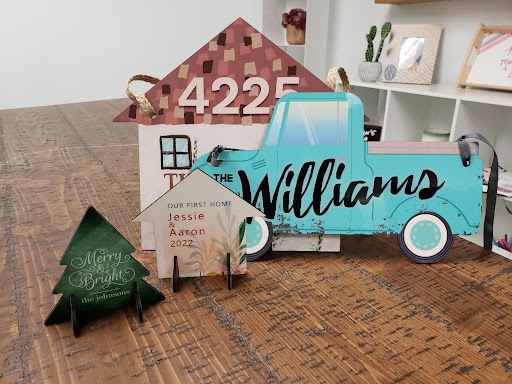 Tabletop Decor
Use the same stand design used for the office nameplate to make tabletop décor. These make great gifts or placeholders for a party or reception. If you really want to impress, transform your boring front door with a vibrant personalized door sign. New homeowners will love this project.
Projects For the Holidays & Special Occasions
With exceptional durability and cleanability, thanks to our exclusive double coating, Unisub hardboard is the ideal material for Glowforge Christmas ornaments! Dream up whatever shape you want and sublimate it with a one-of-a-kind design. Your Unisub ornament will become a beloved part of the holidays and the perfect gift for years to come.
Projects & Gifts for the Kids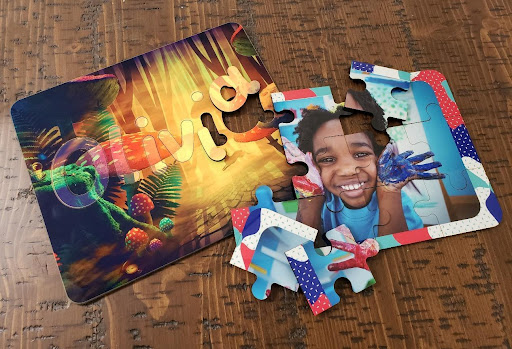 Puzzle Maker Feature with Unisub Hardboard
Glowforge makes custom puzzles a snap! Simply go to the Glowforge app and use the Puzzle Maker feature to cut your custom puzzle.
Note: You can sublimate your Unisub hardboard before or after lasering. Our coating ensures your custom puzzle stays vibrant for years to come.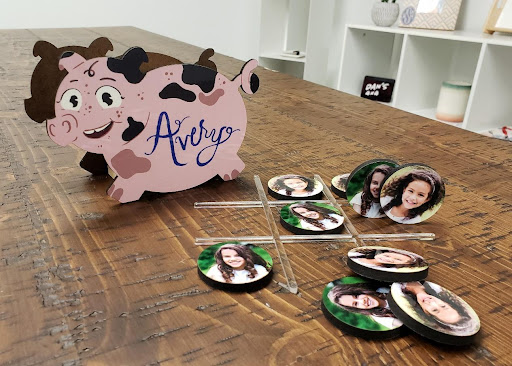 Toys and Games
Combine the full-color printing power of Unisub with your Glowforge proofgrade materials and take gifts and toys to the next level. Don't just make a boring box—turn it into a customized piggy bank! Use one or two-sided Unisub THB to create a personalized tic-tac-toe game or a checkers set.
Get Inspiration & Glowforge Project Ideas in Our Portal
Ready to get started? Check out our how-to article for Unisub Hardboard settings for Glowforge. Also, the Unisub Resouce Portal features free sublimation templates, how-to guides, royalty-free sublimation images, and more! So be sure to sign up. It's completely free! Happy sublimating!
---
See What's Hot Off the Press